Authenticating Steam Users
If you are hosting a multiplayer game (or single player), you might want to validate/authenticate the player. With SteamCore it's very easy!
PlayerController​


Begin Auth Session​
Depending on your setup, if you are using Dedicated Servers to authenticate users use "GameServer" example, if you are using a "Single Player" or "Listen Server" setup use the "User" example.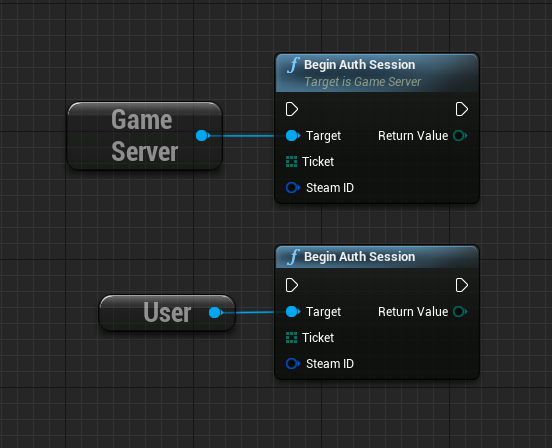 Cleaning Up​
Destroy/Invalidate the authenitcation ticket when the player exits the game (Inside the PlayerController)